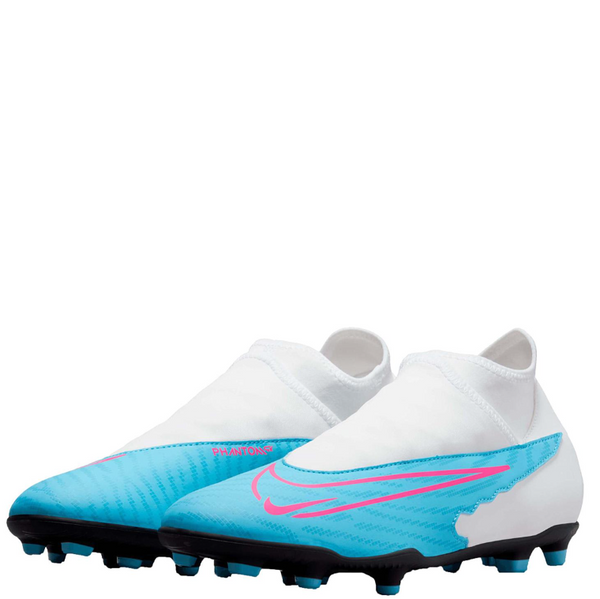 Whether you're starting out or just playing for fun, Club boots get you on the pitch without compromising on quality. 
Synthetic leather up top brings your foot even closer to the ball for precision touch while dribbling and passing.
Supportive mesh collar provides comfort and breathability. Asymmetric lacing works with the touch zone on the inside of the boot to give you a cleaner area to dribble, handle passes and score. The ghost lace system lets you forget about your shoelaces when it's time to play.
This version has a Dynamic Fit collar, which wraps your ankle in soft, stretchy fabric for a secure feel.
For use on natural and synthetic surfaces
DD9482-446