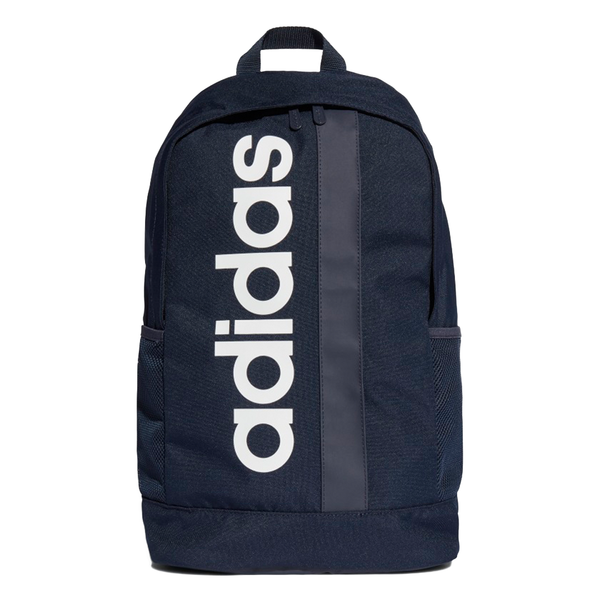 Searching for the perfect backpack that's stylish and functional? Look no further than the Adidas Linear Core Backpack! This navy and white bag is perfect for school, casual use, or the gym. 
This backpack has a classic design with modern features that make it stand out from any other bag on the market. 
Features Include Multiple Pockets for Storage & Organisation
The Adidas Linear Core Backpack offers multiple compartments to store items in an organised way. There are two large main pockets, side pockets for your water bottle or umbrella, and a top grab handle. 
Each pocket is designed to keep your belongings secure while providing easy access when needed. Plus, the adjustable shoulder straps make carrying heavy loads much more comfortable.
Durable & Lightweight Design
This backpack is made with durable materials that provide long-lasting protection against wear and tear, plus an extra layer of waterproofing to keep your items dry in rainy weather. 
The lightweight construction makes this backpack easy to carry around all day without straining your shoulders or back muscles. And thanks to its sleek design, you can take it anywhere without worrying about it looking bulky or out of place.
Style & Comfort All In One Package
The Adidas Linear Core Backpack isn't just functional; it's also stylish! Its clean lines and bold colours will surely draw attention wherever you go. And best of all? It's comfortable too! The adjustable shoulder straps have padding, which helps reduce strain on your back when carrying heavier objects like books or laptops.
Shop Now!
At Sneakers Direct, we offer AfterPay, so you can buy your favourite bags and sneakers now and pay later. 
Plus, we have an online store and local stores in Bankstown and Roselands for your convenience. So what are you waiting for? Shop at Sneakers Direct today!
FM6779